I'm only 17 days away from a vacation. 17 long, very long days. Scott and I booked a vacation to Cocoa Beach, Florida with my brother and his wife to see one of the last shuttle launches in history! I'm so excited! We got a condo directly on the beach with private access basically next door the launch site so we will have first row viewing. Then I will enjoy four solid days of relaxing, reading books and working on my tan!
It can't come soon enough!
This is the outfit I'm going to wear...
Just kidding! I wish I could look this amazing at the beach.
I did buy this on sale yesterday though...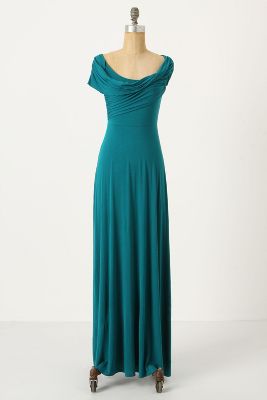 It's such a beautiful dress that hugs and drapes in all the right places. I can't wait to wear it to dinner one night with some brightly colored beaded jewelry.
Dear April 18th, please come fast!
This is a picture of Scott and I at Galveston beach right after we started dating. I can't believe this was almost 6 years ago!
I hope you all have a lovely weekend. I will be going to High Point furniture market tomorrow, if you'll be there please give me a shout so we can meet up!